COMMISSION PRICES
---
SKETCH (THEME COLORED) - $85+
---
HEADSHOT SKETCHES (COLOR) - $90+
---
PORTRAIT HEADSHOT - $130
Detailed background +$30-$80
Additional character +50%
Visible hand, Props +$10-$30
---
PORTRAIT WAIST/BUST - $170
Detailed background +$30-$80
Additional character +50%
Visible hand, Props +$10-$30
---
HALFBODY - $220
Detailed background +$30-$80
Additional character +60%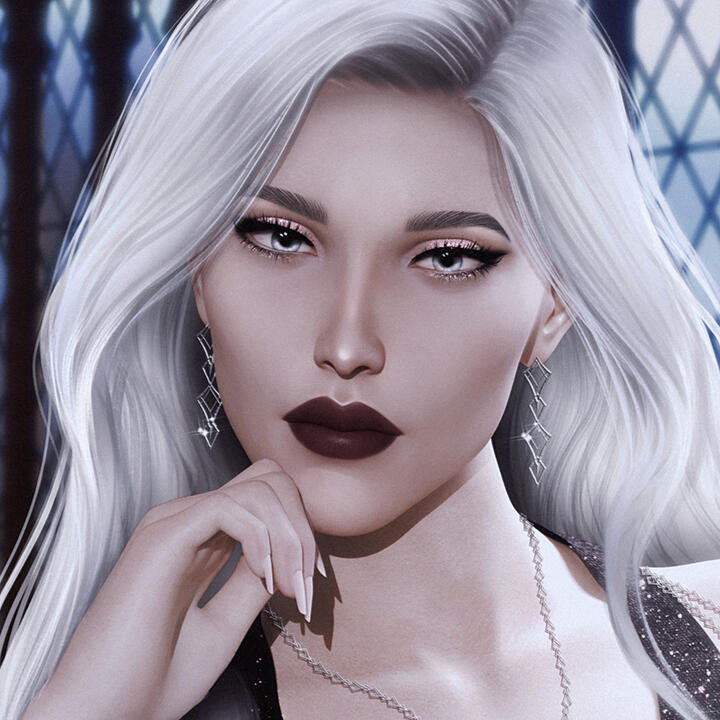 ---
FULLBODY - $265
Detailed background +$30-$80
Additional character +70%
---
COMPLEX ILLUSTRATION - $330+
---
COUPLE PORTRAITS - $250+
Detailed background +$30-$80
Halfbody View +$30-$50
Visible hand, Props +$10-$30
---
ITEM DESIGN - $100+
WAITLIST for September - CLOSED
[I may schedule you in later months if you only contact me]
If you would like to claim a slot, you should send all the info to me by filling form in ToS or providing your own info.
You can also inform me the type of commission and fill out rest of the details later.
P.S. Please, don't send me forms, if you are not sure of your capabilities. Thank you.
ORDER FORM TEMPLATE
You can fill this out and send it to [email protected] after you decide you would like to order a commission or claim a waiting list slot.Email I can use to send you the invoice:
Commission type: (portrait, waist up, full body with detailed background etc):
Character name(s):
Setting (WoW, original, D&D etc):
Race:
Gender:
Age (outward appearance):
Body Type:
Face:
Eyes and makeup:
Skin color:
Scars, tattoos, marks and others:
Accessories (jewelry, rings):
Hairstyle, length and hair color:
Clothes, armor:
Mood of the painting (sad, grim, dark, happy, colorful etc):
Props (such as weapons, objects being held:
Pose, expression, interaction:
Painting's background:
Character's personality (please keep it short but defined)
Character references (images):
Your social media you would prefer to be contacted with.:
I confirm I've read and agree to Terms of Service:
If something doesn't apply at all just skip it.If you would like to give me artistic freedom with anything, you're always free to do so. I love to interpret characters in my own way. I will always appreciate it.
If something is not shown in references and I should include it - please describe it.
Try to keep descriptions as simple as possible. Not out of lack of interest, english is simply not my main language, I may have troubles with understanding some flowery descriptions.If you have any questions, please contact me: [email protected]
TERMS OF SERVICE
WORKING PROCESS
My commissions are digital illustrations. All commissions are for personal and non-commercial use only.We can correspond via email or in any convenient for you social media [twitter, deviantart, discord].
Please don't hesitate asking questions, giving me suggestions, I want you to feel comfortable while working with me.When it's your turn I will send you a concept, rough sketch. Usually it may take a few days, I will let you know when you may expect it.
At this stage almost everything can be adjusted and changed, pose, outfit, background.When it's approved you will be asked for payment via Paypal.
I won't continue working on a project further before receiving full payment.After taking payment you will get a couple of wips while rendering and then layering color.
If there are any corrections, after each wip you should let me know what needs a change. At this stage, major pose, outfit and composition changes are not possible without a fee.When the work is finished, you will receive it in high resolution via email.
Small touch-ups can be made if needed or if I missed anything.Note: You can always contact me before ordering if there is a matter that isn't stated.
If you need to move your commission in time while you have a slot claimed, please let me know earlier.
PAYMENT DETAILS
Payment details:
- I accept payment via Paypal only.
- I happily accept tips.
- 100% payment after rough sketch confirmation.
- I don't make refunds after payment has been sent.Either side of the agreement can decide to cancel the commission up till the payment stage. A paid commission cannot be canceled [refunded].
For more info on what may change price of your order, read ''what I do and don't draw''Note:
In the event of unforeseen circumstances such as natural disasters or hospitalization as well as hardware or software malfunction that in one way or another prevent me from completing the work, you will be informed about the situation. You can choose to refund the piece instead of waiting, the artist will provide a refund (minus the fee for the work already estimated in % by the artist) within 30 days of the decision.Addresses from Paypal are used ONLY for tax filling.
AUTHOR'S RIGHTS
I have the right to make a profit from the artwork.
I own the artwork. You are not allowed to maIke a profit out of it.
I'm allowed to use the artwork in my portfolio, social media.
I have the right to record the whole process and publish it.
I reserve the right to decline a commission request without explaining.
USE AND PUBLICATION
Turning the artwork into NFT is forbidden.
You're not allowed to make any profit before discussing commercial use with me.
You have the right to post it whenever you would like, I must be credited.
You have the right to use ordered paintings for your own personal printing.
You can't edit, crop or change colors of the artwork.
If you want to obtain commercial rights, you must contact me individually.
HOW TO ORDER
Fill out the ORDER FORM.If you're not sure what slots are open, check my TrelloSlots will be updated on Trello, Twitter or Discord.
Supporters/Patrons have early access to all the slots and will have a proper discount applied.
When all the slots are gone you can submit to a waiting list on Trello by sending me a DM or mail, you can find them at the top of this document.
If you will get a slot in my waiting list I will message you on the same day.
DO'S AND DON'TS
I draw: Original characters from any setting. Human/Humanoid. Complex, detailed work. Characters sheets. Item/prop designs. Clutters.
Animals.Characters interacting. Fantasy, Steampunk, Cyberpunk, Sci-Fi, Noir. Complex backgrounds. Pinup. Mecha. Fight scenes.I don't draw: Most NSFW and kink art. Robots. Children/Minors. Complicated machinery. Gore. Most kink art.Prices can be increased for: Extra characters, usually about 70%+ price for extra character. Pose. Complicated composition, angle or colors. Complex background. Complicated props designs [weapon, armor, clothes] Very complicated character design. Pet, mounts. Wings, complex horns.If you are interested in getting a commission that is not listed here, contact me, feel free to ask. I'm open to new ideas and suggestions.IMPORTANT:
Prices are for non-commercial use only. For commercial inquiries please contact me via email and we will discuss this individually.If you don't reply about relevance of your slot within 3 days,
I remove you from the waiting list.
Thank you for understanding.